Raising a little girl isn't always the easiest thing to do but it sure is a whole lot of fun. One of the best parts about raising a little girl is shopping! Those mommy-daughter-dates at the mall is great fun and you learn so much about your little one's preferences and tastes as you scan through all the different shops.
As a mom to any little girl, and especially those rough little tomboys, you will quickly learn that creating a sturdy wardrobe is no simple task. Most commercial girl's outfits are no good when it comes to outdoor play. The fabric is too delicate and it is impossible to get stains out of those light colored fabrics.
Here are some of the best wardrobe tips for creating a tomboy safe wardrobe that will last.
Shop from A Good Boutique
One of the best things you can do for a wardrobe that lasts is by switching over to a non-commercial clothing line.  Clothing at girls boutiques are usually much higher quality and tend to last a lot longer than commercial girls outfits.  These garments are designed for outdoor play, the fabric is stronger and more stain resistant and your little girl will still look fabulous when shopping from a quality boutique like the one found on https://www.bettylougirls.com.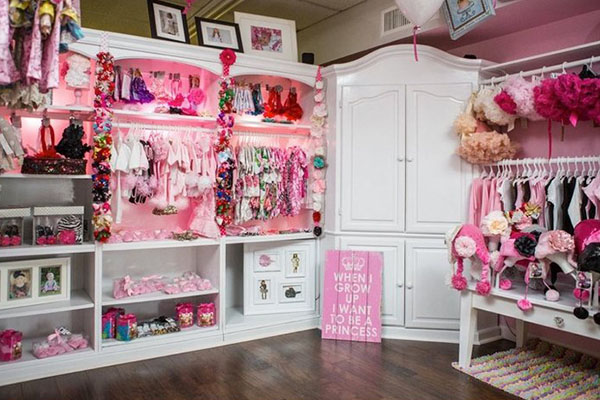 Choose Darker Colors
Darker colored tops and bottoms are much better for your little one than those light fabrics that don't allow your little girl to explore the garden or even munch on a messy ice cream. Denim is one of the best fabrics for bottoms and a darker T-shirt and specially printed shirts are often best for tops.
Consider the Fabric
T-shirt fabrics are much more likely to stain than other types of fabric such as cotton and denim.  If you want a functional wardrobe that lasts then try to avoid those t-shirt fabric dresses and focus more on other types of fabrics, especially if you are investing in whites.
Shop in the Boys' Section
Just because outfits are for boys doesn't mean that you can't buy them for girls at all. Boys clothing tend to be much more suitable for messy outdoor play adventures. These garments are usually ideal for any outdoor play session for any girl. Shop for outfits that you can upcycle or refashion. Any plain boys top can easily become girls top by simply adding a felt heart, a bit of glitter or by sewing on a cute embroidery picture.
Keep Lighter Items Out Of Sight
When your little one is dressing all on her own, you can bet that the one outfit she will choose for a mud play event is that beautiful princess dress. Keep delicate outfits and light colored tops out of sight so you can keep these items clean and neat for those special occasions.
Choose camo Camouflage is back in a fashion which is good news to moms of little wildlings. Camouflage is the perfect color for outdoor play. The fabric is a lot tougher and even if it does get stained, you won't see the messes. …