It is important for parents to ensure that their children grow up healthy, physically fit, and happy. They also need to make sure that the kids adapt good behaviors that will help them later in life. One of the best ways of doing this is by letting the children enjoy the outdoors from an early age. There is plenty of fresh air and space for the kids to play. This builds their social relationships as they play with others, and also ensures that they are physically fit as they take part in various activities such as running. In this article, we are going to take a look at the importance of nature in child development.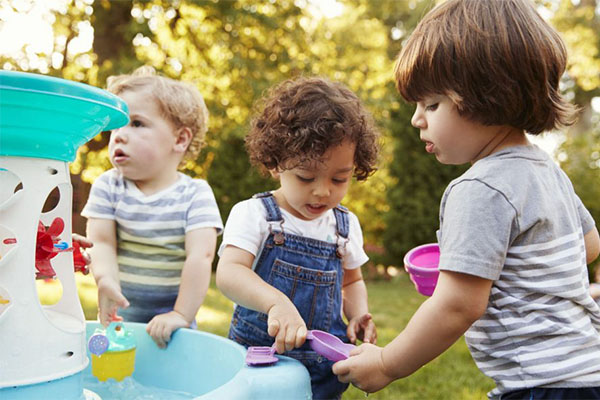 It Aids in Intellectual Improvement
Children are very sensitive in their early stages since they are in the discovery stage. This is the stage where they get to recognize new scents, sights, sounds, and surfaces, and there is nowhere better to do this like the outdoors. Being outdoors also brings out their creativity and problem-solving qualities. Being out there is the perfect opportunity for them to learn new things through experimenting. This is the perfect setting for children with inquisitive minds.
It Enhances Emotional Change
When they are outdoors, children interact with other children, being able to express themselves without the restrictions that are usually indoors. They get to take part in numerous activities such as skipping, swimming, running, making noise, and all manner of other activities. These bring about relaxation while keeping stress and anxiety at bay.
It Encourages Socialization
Children get to meet and play with other children when they are outdoors. They get to know how to share and solve problems, one of the biggest advantages of socialization for them.
Better Physical Fitness
The outdoors is usually spacious and full of fresh air, the perfect setup for physical activities that make them stronger. They are also exposed to sunlight, an important source of Vitamin D, which is known to boost the immune system. They also get to burn excess calories as they take part in these physical activities. As they go about with their physical activities outdoors, parents should always be on standby to supervise and guide them.
Emerald Ash Borer
When they are outside, kids can also learn a lot about nature. They will come across animals like birds, insects, and plants, and will be eager to learn more about them. They can also get to know about uncontrollable pests like the Emerald Ash Borer. This is a pest that is threatening the existence of the Ash Trees in more than 20 states in the U.S. The government has already spent more than $120 million in a bid to control them, but it is almost impossible. These beetles eat through the tree trunks and leave their larvae there to develop. This action denies some parts of the tree from getting water, and it eventually leads to their death. The sad part is that the trees might soon be non-existent. There is a treatment that requires the trees to be applied with a certain solution every two years without fail. Other than that, the Ash trees can be cut and replaced by other types of trees. It would be interesting to see children learning such facts while outdoors.
Summary
Nature is very important in the development of children, as you have seen above, and all parents should ensure that their children have access to it. it is the source for good health and development.…