Let's admit the fact that buying toys for kids is tough! No matter you are buying these for your children or someone else's, you can't just decide on the right one and purchase it. There are various factors that you require to think of before choosing one! When it comes to buying toys for girls, people go with the usual stereotype and buy the dolls.
On the other hand, while buying toys for boys, they prefer cars and other such stuff. Toys for kids are expensive these days and buying the ones that have no worth is of no use. You need to make a wise decision and ensure that the toddlers use these toys purchased by you. For that reason, ensure that these toys have some real values and are not just for fun and passing the time. Some of the best choices that you have when it comes to buying toys are as follows: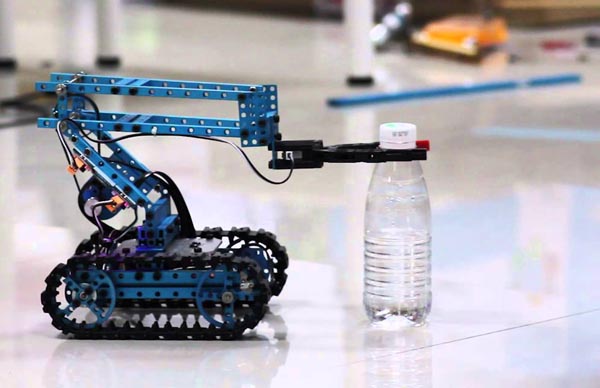 1) Jimu Robot Kit:
In today's age of apps and tabs when every kid is addicted to the screen, buy something that would help your child in learning something new. One of the best toys to buy for your child that help him in learning a lot is a Jimu Robot Kit. This kit makes it easier for children to learn and memorize the tables and spellings.
This robot comes with 6-motors, and several of its parts are connected with each other. The best part about this robot is that it can be controlled using an iPhone which can be in the hands of the parents. Even though this robot is a bit expensive yet if you want to buy something of value, this is a great option to choose.
 2) Sensory Toys:
The sensory toys are also the new IT thing! If not the robot, you should go for the sensory toys as they also help your kids in learning a lot! The sensory toys are specially made for the children who have autism or some other disease like that. There are several options to pick. Choosing the auditory ones will help your child in provoking speech as well as language.
One of the best sensory toys for kids is the visual one through which the child can give attention to particular details and patterns. Furthermore, multisensory toys are an option to go for, and you can have the Rainbow Blocks and kinetic sand that will help you kids a lot in learning new and better things in the future.
3) Circuit Cubes:
Move over the regular building blocks because now; you need to go for the option of Circuit Cubes for your kids. These are the new age blocks and help your child in learning a lot! With the aid of this toy, the kids can not only create noise makers but at the same time can invent flashlights by themselves. These cubes come up with battery blocks as well as other tools. That makes their experience even better and worthwhile!
4) Toolboxes:
If you would like to go for an option that is a bit more basic compared to the above mentioned technical ones, you need to go for the tool boxes. Buying tool boxes would make it easier for your kids to get to know about new and latest things. In addition to that, this would assist the kids in using this information when they grow up in various manners.…